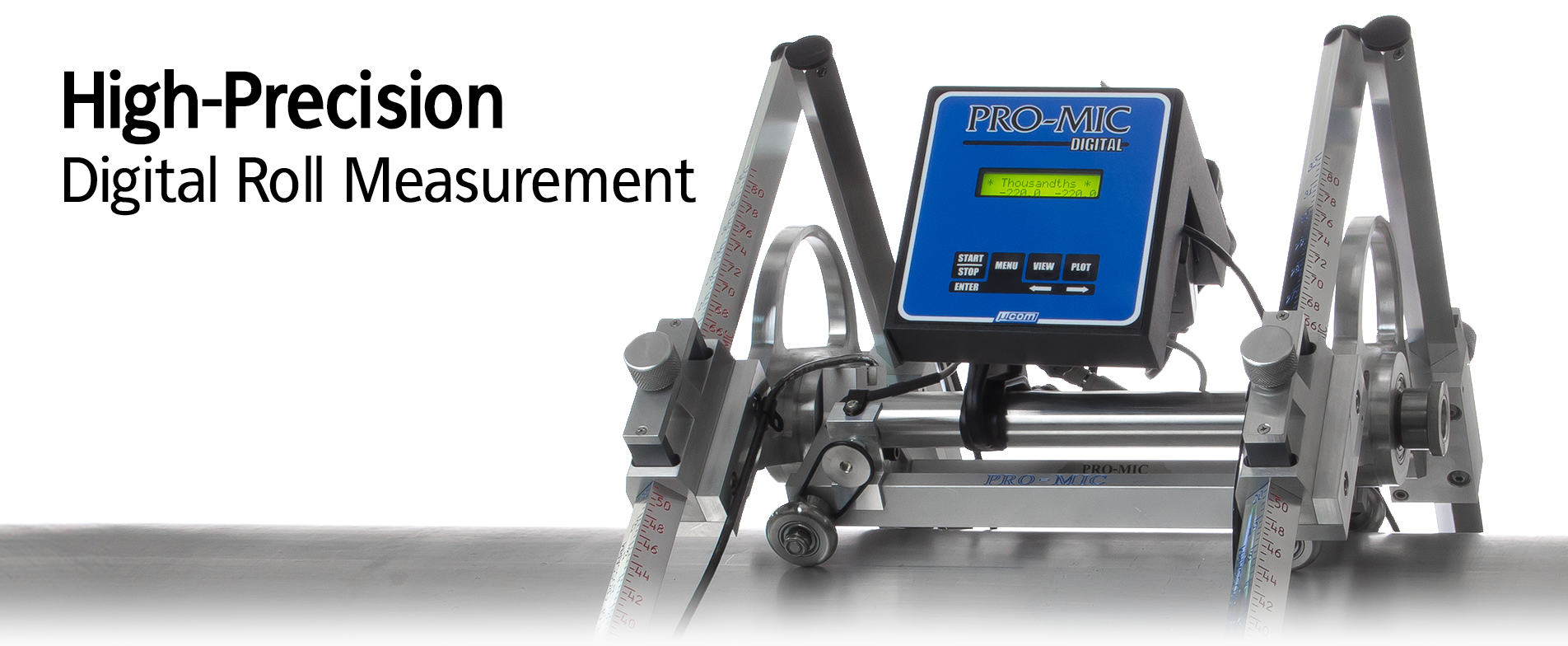 Accurate and repeatable.
Available with with a resolution down to five-millionths of an inch (0.000125mm) and a guaranteed reapeatability of +/-0.0001" (0.0025mm), the PRO-MIC TRUE End-to-End System II is accurate enough and reliable enough for even the most demanding roll measurement needs.
Designed for convenience.
From its ingenious x-caliper design and new integrated arc handles for carrying the unit, to its easy four-button operation, no roll measurement solution is more convenient and easy to use than the PRO-MIC.
Expandibility and Options.
With a range of options including Bluetooth wireless connectivity, high-resolution probes, roll shape analysis, computer systems, and more, there are countless ways to customize a PRO-MIC system for your specific application.